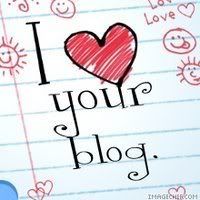 Thank you Call Center Gal for giving me this award! I really appreciate it
And as a sign of gratitude, I will post this tag today.
Here are the rules:
1. The winner can put the logo on his/her blog.
2. Link the person you received your award from.
3. Nominate at least 7 other blogs.
4. Put links of those blogs on yours.
5. Leave a message on the blogs of the people you've nominated.
Below are the 7 blogs I'm passing this award to:
1. The Lady Programmer
2. Richard the Adventurer
3. Classic Machines
4. Read My Mind
5. Call Center Gal
6. Orange Inks
7. Sonnie's Porch
These are my favorite sites! Sites whom I trust. A must to all bloggers!
Cheers!